About me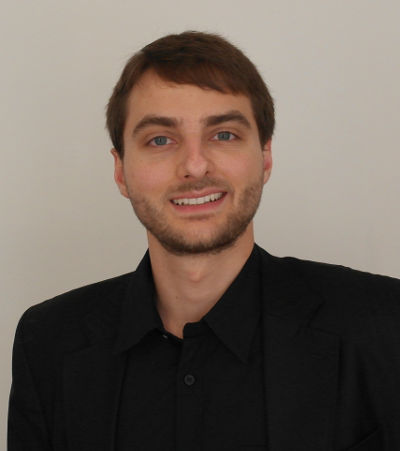 My name is Andreas Rohner. I was born in and I am currently studying Computer Science. I am particularly interested in Linux and other open-source software. I have submitted patches for various open-source projects and I have contributed to the NILFS2 file system in the Linux kernel.
I have a special interest in all sorts of different programming languages and paradigms. On the one hand I love the elegance and productivity you can get with high level scripting languages like JavaScript, Lua or Haskell, on the other hand I really like the power and control you get with low level languages like Assembler and C. That's the reason why I am interested in compiler construction. I am fascinated by modern compilers that can optimize a weakly typed, high level language like JavaScript, so that it performs nearly as well as a comparable piece of code written in C. For my Bachelor's thesis I wrote an IR optimization module for LLVM, which optimizes big switch statements by using multiple indirect branches at the end of every case block.
I am also very interested in mathematics and especially fractals. I like to program simple animated fractals like this one:
The animation above is a simple so called Pythagoras tree fractal. It starts with a square and adds two smaller squares at a certain angle for every iteration. The position of the mouse on the canvas determines the number of iterations and the angle. For a detailed explanation see my post on simple fractals. The source code is Open Source and available on Github.
Contact Information
You can contact me through one of my email addresses: andreas.rohner@gmx.net, admin@andreasrohner.at
Please encrypt your mails with PGP. You can find a copy of my PGP Public Key here.
GitHub
Most of my open source projects are on GitHub.
Social Media
Since it seems to be a requirement in our modern age, I also have a Facebook, Google+ and Twitter account, but I am not very active in any of them.
Career Networks
I have an account on XING and LinkedIn, but apart from the occasional update of my CV, I am not very active.
Public Keys
This is my PGP Public Key. You can use it to write me encrypted mails to one of my mail addresses.
-----BEGIN PGP PUBLIC KEY BLOCK-----
Version: GnuPG v2

mQINBEwUzWMBEAC7aBMYS75ZWwP/+rPmMgxywPc0ZUJZgSvCUjpJcYK5GHY1gJ1X
ND3oV9xsJzHNxDvpcQ0U0ADuGBAFDl3TiinZ8TEX96Pk69a4z/wPW5UE4GeHXSWI
sPJmOeud/g6AS/oLA3tpkmaHwN4QKmiHM52ytrgv7SLNy5c7K5ollcjVY1l7nCOv
+R57fAaed5ZyArZnf0nk1202hSf/IjRc/c+Ub7aWEzv2VJI2Wi6KX+tiyjusTIrM
jq+dKFao/yOGUj4wlm4wleOGh9XAnAGMlZmFPK91eO+4ypoxIx1YRCluITDnVujg
8AnnlPII/4tE6NlL9nGFvC34y8cOHOM3WOkKyZ8DBiF+7Gonq0dFztVFjz28io74
9FbsG2mlzsJevS7f7uPwUlB0VZDguLvZIQjPxiTMzAkcHhtaYJ5Gl40aLJoDSEbp
RzzabUIy/RMkqWqiXiX9BGEy4xiqw1cURgq9GQY8YUZ2Q+D1tyusgsLLt2cJumcb
qOvt+F0Cul9rswI8QVpdY1VVXwflKldtifTfeBdixXrmq1NTxU/DBUtzVOb2cris
w+5qZSYQ7N+/oTepe+JQMWHqox4xCu4Zh62os+DUYbIHVwXFh96gXjOgtoe0drOp
j3ZHhD6bmi/aA6YrhZ/4eHv5aw4oAL6F6GvVHLS6bcad1jb0pe0z0mxTawARAQAB
tDBBbmRyZWFzIFJvaG5lciAoUHJpdmF0KSA8YW5kcmVhcy5yb2huZXJAZ214Lm5l
dD6JAkAEEwECACoCGwMCHgECF4ACGQEFCwkIBwMFFQoJCAsFFgMCAQAFAlOTVCIF
CQtA7b8ACgkQ+28YOZADzTXH0RAAqmWpDABH7n/IMbLcioPXK1H+BL1oMeAtC9hl
z/cqNziqO8zOJu7t1LlQU+EORbtQIKthpFYqU+IN5787hZr/t5zWFi/7FEaNB+ou
fwuYsSMQTsAID0Wg8Kjh9Y+XYnBqz+XnPoO4ItBZLqiHCUm9y0WybOl9XPR9MZQ2
Ev0RG5VMT5/+mZ5/bT1nhBxQ1PQl0CJ9MqwusYcO7GdhXoech1G7GWyIc1l+T7Dd
shSnS0kH/Uln9DUIRQ17TB3x97FQBntihjmWSdi0MJA85g1x8tKpVT2nUH606UiH
gCZHhr0Hm0iSH9sW+hlFzukPmPJwymoX83M1cI4jn+5GZnlGxrNthQTo6sXFnrsd
ypoiQ4bw/lRoWfy9AJljMGTLrGXdItGd+uiPOFIW+94xav8QE3XeNVa3Jf9THZDu
WOc0b5mp0sknnWKm0Xg91uoJCj3Yau3pZvhSyUsDrSdxrda1Aju0ylFD7IKOOrhS
hylHQNjibPgozO5VJ5GbCGIbfx1jf7KCSD63a3j4i07eBcIHnfa7kIFzVVo1l+G7
1DVrb1H2OQWcniBelEHZV3HYTQa34hd7OW0Y61dwNZc6oQyvZQY834a+I85JM3qk
5EJWIoqhieLrVvHTPYrnPPBYWXco/BneYD4P0LPmOE09EMa+6TBPYLCtYMjoziwi
SwaPWS2JAhsEEAEKAAYFAlODkhIACgkQjOSCzyufLnyusQ/1Ei+BExD4AFjqVFBG
Sf8zoe8r8OQC5JZ4ExSY1lJtp9D/FJP+9++Z6baPzKn2ClDLfUZH7Rbgspke5n1l
jgAJjms//3WhebQP5AHjLDb1jovNQKETN5jOIkey4dNXfAmCWZkCd5lBJBMHLAPb
kU13lA0NizM2WDVxNCm+OE1T+rMmyhA1pNvt1sok/U1WfK92YPS6QvigOOSs/Nbq
7ltNIZcZx5VToNZYi2vO2GxanFJ1UasyNameAqD5PksCZdsw4xQGjMXUIgxuDzqN
9G5zU1P5K+hp2kXozqA5XYREa4t8avU96mlQ+17Sd8DQhYv9KSeqeJpt6QwRwlTF
RZqYkl9rPiQrEkgj4FUzsduEOgs+Uxa89sP/YMaobTVL7XBkVMhKCuGKvKvlibvn
udoK1EWbKdfro+U3FCJedCuhbXrkfoXH+LCSPPelsxt501iMrhPaLZt2IsIWkJgv
402obAlrmsZMxCoikuMuzzNW7l2t/4h8Ac4p5tlts5v9MnDfU/UuEyr1l9bGVeoG
a4rLEGVvP2JfbAALLkePpNE51j55hN84NDAfogIGSL5obAtgFl+v4ph821TCBXgI
MeBI5g+sd/+zy+GaFoKQhFcpyn3+MXbYKvm+qI69xvvpsSznMQw4WpBkaJRxn2IU
61rAFHRMGY5t11lKKHwBhK261okCHAQQAQIABgUCU4OV5wAKCRDN2JvlCXORnuhe
EACODr2A72hhvmbrbF/iGmFvHwXvNozJbFCjjaqF5TCEj6BNclLh/+ATYWhI0JGG
k61EJ676/HHlkkb/S+FaPvam5rUEFLeZtGCysB43s+w267LMPMEycAOJQSNXV7mc
lwRTI57gWi061Uamc5+3OlITmkusfVfKOQU5gfmkMRSN8F5U9vn/AwiGM28fncZD
zSgow3SqA6cmzegSITJLci5NYdmI2mlQuAzIcC11fkzCEHsx6vlLX7751bwcJ0mH
PowUohQnfFO3/NYClXzFzwg6V+3QcjGgJa8Wuh9jVh5qZsCG8YPB2wGby4kEaXRG
CSLHsVrlK5v6F9Igb8RtDDjCyF7NFrcBOMtpkhvfgPtI2Q8imCJpAo2D4o9FG+iF
oaExn4GvUsuOxmn71TsRSqoAKMQ4Da5iFMxWZ/muL1+r6r0d97OT6tRF11Vacrgn
yzQ/GUkhRFtdjpCsKcsVviwq5FL9vAe5gn1VdP9o7d0r/FlrkjJRyK2xD0lXel55
GCZb/SAAabEfgNg8ixqYshhdoW71T4XzDcusTtBQefzssQdt6unYnq+T/ichQ8+q
U0KIOKCyvf4mOMUWmsQwRphs17VPchIP2nXBHNPYNKUi/PP7Krwe/VFTT+4xPEXD
Ikmk4GQP88G0SycQXn2ge7QjoxwpIb8b3DP62ltZRE9Ud4kBIgQTAQIADAUCU4Oc
LQWDB4YfgAAKCRAKMu0v915PolF3B/9ZCeuzQxdXp9uKe4GHdY1/K+YMq55Fg4/G
9Kl3a3wtSt5qbDFi+/+HSMtGIv0o1V75OaIIbdHP1eKwewMFK3NhYjpN9pKjCKoh
jtj6CbPUPQTpjzc0Y5UowZ5fItJ6REKmDBK0qMmp7rnn/TgqPOW6XZRRds8b0NrA
0pEbXh6mSarrhD9AynEf9QpfIGhsq1/JmKYw4WWF6Z6vJvzOlXWsm7y/TLdcFWb8
tEg/ipuP9xGApoWaFx8b/y98Pb41hOmNmlk5fVltVvKmGQT2AvVIduvJqFnJ2qO/
A/hr8sha3Ev1NHQisIjq+Ez2WG2tQFU5pd6raQ8u/PLBHz5DT55SiQI4BBMBAgAi
BQJMFM1jAhsDBgsJCAcDAgYVCAIJCgsEFgIDAQIeAQIXgAAKCRD7bxg5kAPNNTmB
D/91I+p2DulnUWoU1H2AAOZzA7uS300+9ThjMO91r05OUlD58JXOsOQV3Ff/pAbK
F4XLr8htaQRaP9dySIpwK3OAO4sAnjeYDf1AjEXYnEcsHkEKAfFpVHrXVDlWMY2w
6hthSZ3t7CNArZ/QrDQtbnX5awYqMoMZyuxvcpM7M7UEb1zbBnaf0a+qHZNmkLTQ
mG6M9ucyTuoyUo2EOZZBGJJyI+ZuRjcacQFsuF3/CJXIodAxjLwsu3Ebg2tNZBQW
mFQoSSWS5vNsZkbr6kJn24MR7INCBkOoDOGPJ5Wbc1QsWeFJcv4jo7q/4DHxLrpy
89mtTWYdoLQZSrUVMHdQmu0qxTei6eFOnZL+zHB/XB7gWKsM6MP1YD7o0/PIWfz5
G5CL1TrV5iQFFm31+RdFok7x03tDeRJaGjNVkRbVtDh2D0vg7Ob4/TOY5Adx4/V9
jmrNYk9f30Op8NXm+YklNPQxb3n5RjRM4z9SY8w8Pu59iY8dN3qRaT/iAdd/MO0E
l1NJ+Fe4FxIPugoHQGsu9C81woOPRSvt7y89Gs/S2YlXE/Iktp8IA8oF9dcqYNRU
d8aSb/4/ChnG/+BtM8lQlE7nImIzv3jJ4nX/kXVmxa2ZdMOwftGsix9UOtBBtO7o
QPAn+7G/YCxHBNnL51MBu21cNxz5EyRf3AquQBocJDrSKIkCUgQTAQIAPAIbAwYL
CQgHAwIGFQgCCQoLBBYCAwECHgECF4AFAkwU2jEZGGh0dHA6Ly9ncGcta2V5c2Vy
dmVyLmRlLwAKCRD7bxg5kAPNNZguEACBnyhZ1rVz0b4XVsT4J7vQjxHCCFuTlgLo
MStwIoQKHjk9f9vbNCxFVK23JlK15OvzfCgq56SYgEd0/hJgNfLm3yztPhDdPYfS
s3nXnM75lAUqbp4bj9Xw3kdtYG3UBI1D+S2TwHdcqzMEhzndSrUBF3gtuBifBPKv
tGn19JyZcWc0AMkwT6F0iLVhQIBo2f5iO0H3ZufV3s1l8UDr2vMfLqO9foei9zK+
FhXvBOPO5YclN4NSiiz31afS/bVx+qPojveF3eC//MNwRtZwPcdCpXDLSoZe6xmc
3ICs5kN/yJEVBHJqd1xic/x8QXupjAXtmM0DYSXCxAWKyIbis6cBaOnnCGnJuoPF
Xa0cEanfKy+YtnVJMTIME52WHCH+WTPsG15RCiF3bvhfbm90uTTfxvJbItCEdKuj
FBBvyW6/zFBsTsN2Y2F0EptjD7QHrvQle81PeWPOcZ7xEU/ND8auLEQBglViympA
ybKvKKuTCzWCwr1r7zOUQyYE0FrmNQmT8GRopsJoodsa7Ez0NeBofzyY2ULSgkjF
XiMOKV2DwRCON1rMVM53HmyS8CSgAgX70kIRymwlUyAO6BdsYZ8TleY1e1MVzKnc
q6n0QTfpBkFJLs3JVJ/liSj4MIOWWaXSWQAbt4gttorKuH6FW/nOaOZZekL/u3qH
AHeBWBtr7YkCOgQTAQIAJAIbAwIeAQIXgAIZAQUCU5G0AgULCQgHAwUVCgkICwUW
AwIBAAAKCRD7bxg5kAPNNQXmD/0RvnKjiF5uxY7Yl0asaG49wWpOvIAu2utUM2oP
M5VtCjJ0UrSJlhgajPHEtJOSb9sxgdgcPs7GPxQRyAA38OuMFzJUc9FyUcR/W26s
AxhyXno6BpnTemhmI5y3zJ79I3Dm48x3c9TbYibdA+yqXtRUtoCLaZZwojO9/9VH
0WZ73ipuAs5xuTmTyVRXBl7wsUtHzSFmV2JLGMyPAD0cXbIbkR1fQAQiJtv1Hz7K
czn9xpNasVJdYoA4FTsn3HyfkuWbTTZX3xl0AXea+JbNf+fMDw/eA45JRWSkw3Os
CqlpQvietRU/51p0Z+URYb7lzJjnERoWCxyd2UVS6hs6DywNhx7g9bwu+alEsOy5
YGxS4qGY0mfGCBrOEyLFa1CimUD2QFD1QeN2Mboyde8D0KcXRI3rOwGf1W7kcFsr
O/JYXTHzD7apRsiiWrblseU1p1ZqB7/E4zdW3r/DHBh7XhbUgLAGs8Y5jgWGh+nr
j10YYNK7pkG+BMn2PYOSMmuv8KgVdb/xEWLx8mmxjH8DxMsd4ITFn1RRHQamzFi1
c4TvUuGirLg3+q0K9rA+WguTbb+t+sMhgJhRe9TDvzYBQYvYATd+hGSJZbnFm/pK
zbLchhKXPks23uvIORyfVMlNI4g4HyNkOWDluN+Vhl77mZXO3LsNP4LYoIoLDJfV
EYOtt4kCVQQTAQIAPwIbAwYLCQgHAwIGFQgCCQoLBBYCAwECHgECF4AZGGh0dHA6
Ly9ncGcta2V5c2VydmVyLmRlLwUCU5DzlwIZAQAKCRD7bxg5kAPNNdJ+D/wPlzCG
dY4Ub5kjAuXd4vNWD4GAkXSejc4/Jw2ZhgVHoN2YzTuSx8sUozIWDBEyVvm66odn
tYVFi7IDKBTFfN/qmCdX5pu6tvam6+4IPDWyQvkc5zO61xrh0TDCA/WjeWz8YHbS
D90fZgfgkWLOZK8booqRpfXw0P3EzmHlo9SsOnis/hkPhEjR6RE85DmHFNqAxZ6+
AkqBG2wbN6tRFzWDUA7Y7kWkMSl9V/pi0NGVaU7/RlR62YTTXggiKI820Le0TT+N
fEwK4IxvuTOrCnE2APPJ4KlRG3tc6cQ9vmOZ6pOWMIoFdNbDsqaSzPR+ilhwibzl
m8FO+tIeJeh6Nx+B1D4EO9oZM+iGUgPTm65qROUjnGO2mipqw/ivw8L0ixySywCw
CiAoB7vA+r/5e+IMYJhlkkKgLSIM3xo4lAbZPMoJyplQQZgCqeZhFNU5LGigQPKS
ZmHlBEqF3EL3aLFXHhYnty0l0+RtCPdD7U8j44mQCsZ6dHyi4HdHKEOL7UdUH3qg
LX035AZ+oYU0vugoV9AccpxH6JiLEYIZmI/8yril/bd2UpBxhLYTt4LL1F1SQ/Uz
Zwm60DXOQV4W8s6yWYE5pPcs3IAniu5c62bvIajSPeL6tkZXknU6HltlH89WnKvy
sr5Ji52yVhNOWmqf+Wl60blo8F39jpRIxr3jwrQwQW5kcmVhcyBSb2huZXIgKFBy
aXZhdCkgPGFkbWluQGFuZHJlYXNyb2huZXIuYXQ+iQI9BBMBAgAnAhsDAh4BAheA
BQsJCAcDBRUKCQgLBRYDAgEABQJTk1Q+BQkLQO2/AAoJEPtvGDmQA801mssQAJFa
VN7BaSo+FBapSyhJMLcHHHzXGCaYQr1AwSTxMYS/IPsJ928WXs1ZFA/BidOutyZf
ny9nicJtc0TvD9uhnmjfqb4mbDrjY/Nn9rpU8bhw4V/cQ4tVVKdlUEVFZ37c9wnl
H6NOOh1sd7CaylzhWrotS/8AVyPI+JXWCw6l18NmTs5a053Ekl7qpdUOzsCzQr7R
hfB5f4YeztoQhsiURhUjhFlc047fSUGkQuMuQH82pHykjR0YWIACgqcelVP3filh
RqRQ+gwd7KIPaCf7KsG237N9KV1ZkxX8RcoAjUxXiSu8wikiTiYlLyL7r0aU33Do
9RidADw4Ppm+MRt5YO/AauKDJATF4lTBqCTWBc2owErNHQikjDPR0s0Hdxwb9eYH
Tw7tmUajUy22vsYUy78RIBpMMgIW2P5lyVnMGYuBptS9hKozyAybB28eD9if14ze
GtS8Q9Y22e27HS+b8cInKgSDRbho7pOEAf3idjdVg0dtQk/3eAwurmMgw22iCdWu
4Cc3ecSKekqxpVyDZrKK1kDvbWHD8eq2AbFWzIjPIM/0APk6T4JfEvivSzPS3qOu
LiuuPBII8kD/1P3WNAlfpxreijQ1eLA02zdbzNoj9tudkojbY0YTzC66zmMKP30P
jGTdaoMknVnx72gCYfpM6WBWbjRYJQqCNYmVohlUiQIcBBABCgAGBQJTg5IKAAoJ
EIzkgs8rny58gl8QAIGq1LjGbFpFL/f7NIDaHyKiwgySV/xth1DyDaQiQH6od5l3
XZtGhz2CYE1mqEGA6M7Gd2fza91581LScJrojiHiY0IXd7U7Yo/lSKFJEPkB8GyZ
A4yaZk45tzvZas566+QJCJasgKhcAI0e9QkYf7Lixbyi7W52vjT2iLsboKZdtTFh
/iRnGMIwJVzMm7ycVF2K9fBbYK6/v/Y8fTXeUtRPWEhKgGt7ul+FkKab52E9kkRW
u6hHOxhO3EIRzYAPTPWTnd0l1+QD0lakL7Pl5QJu+UuNbYJVv8/kMdhqNxI6f8Pr
GThRQpvLEQJXf96/uGUnpB2gTh/jWp5X8icibeL9nY8TJjCe4/s+yHdBX8Yttgla
+8fjepNnWKl3Tqmyt5z/QiVdPJ/jYCJWMTb8wnMK4PWB3VteQwIsTUP3olX12CdB
kv33H9O3JrbMGgoDRo/SWiJKkiSSGW34DuXhrbQgxUV9dHfdt8x6YRy7ziMO/Fh8
bvFYiCaqUGkPoIsIW0xgYhaTaF3ep3AsdtmrRKNr5uQT2JYoTEaDzfdrA+HgvnZY
KpXpJqj5qx6lSgBuB46buE7F7115tchNVpG47TO6iLLh1VeaiQaCDeyvP96ilwM7
gxFNHThQMXHy1nW4uYDb/9gIwDUhvaSW1ZRCJ51eWShZHctVD9OWhnJQCALjiQIc
BBABAgAGBQJTg5XmAAoJEM3Ym+UJc5Geu54P/3FMh/l0CRHIYu6owRzOZ7o/BR5L
5vtuBPqfPdHMmXoNvy7683OIYmiLi8ZH0CNIo5ScNXHq+JficknxkIXC/VYdNkfl
JOS8YudkD6ynZ2jOc+ahGwD0FEeneMY2UIB1sWSg2pF9aAbw/8wPrH1nT7GC36lN
cNl/qbmDm9ci0mh4xQ/WO0JkHNGAmQ0bniuDgHeerPVZJDJTM1G+VpiXm+Ztw2y8
+j5EBSfv6CMdfhFpUfA7YjH0p4K3TErLwWmVA5QJp3BKcCnRKXhNoylJlgsbQX9z
UsMtfkWfjRz5YO44AoxKrkPdW/rWRP0NG1OcD37I6DwVrvCZTTjuE3HWYHwn4A8g
hFsBmPr1nZQ5U3nyceIEshF0cPGPkDYzziUlLyeqhWLRu2dquAbGmLzjcFvaUzk7
4n77URUphhKYSW+TnkB2F+ue/j/yM+en/3zCbKvzMH1lsUqwPejXm6kVyqJ/RyHP
lmDxB44NAprSxzSytvNJejB3/oofY4dvyaED1ffU4Cm44+x9Jwu8xf94OcroW/BU
poufzSxttB1GtkbiJt7uHyQSbcmib3ps3g8HXhqout6sco3/olk/Vlyziz50IUo9
Uj1/RQqlfHoXgemX3wLKgwn1Uhu4ZpM0Jn4xbdns3dTPD7z79cMX7F77OHfYFJOC
xpfMAgEMNpqH7D4LiQEiBBMBAgAMBQJTg5wpBYMHhh+AAAoJEAoy7S/3Xk+ifZUH
/RhCQPrcFijx5cZBvnS7NbV9VOvnUU8Ixtfx/uwFu/DJlYPlbhepsRQRsUsbE0JN
F1uuAHXtiMQtHEcqHz/o6+/dGN0TVZq1EeHXX/7ZrqtGeHp3k7DY/OTj8K4TTREU
y42HCLKT4Hz2hIlgvhh2K0khwor28anTP7AmvK1y6ZWFv3PkggtOZKAYvxSIh+IZ
yMiXGH/i0u0QkfG1yD8eD1ZVbGex0S/CBU44+Wx3bvyP9IqZ2aD/6rsG5HG0DKeS
d1m/htfOk3ydL3NxeNXU2XG8VXBfIfVubqpxxr+8oLZ2V0r8Mx6DcP4cCQHBmywJ
NScYO4rFFfPlQkzlUe1dcLeJAjsEEwECACUCGwMGCwkIBwMCBhUIAgkKCwQWAgMB
Ah4BAheABQJN8fL9AhkBAAoJEPtvGDmQA801qW4P/iIxHANo9l2/ObNhXoGsy5Jc
32nnWADAZKs8kyG/DsTf1TwfPumvz+X6W1KtkfVwd1lxw8vxgNV0Kx1PKnWYODK1
SKkrDXy5FksTq8ipgH62HdRkYkpTEqqvPuz3JbrvQjSP+iYY7ekdr1AwcV4HKnbN
mcCMS1iMDtTWZjS2oAvVdXtBG3HWnd6WnV4fnzfGNsbL7aEZxo0XjNDiFZf9jq7i
lyCeoYUXOgizQzQbjtJjHOEQA33N6NhineXQQFtwkuv+J8objyMKbaaMMRiSgyIs
0Zo88K05r1tOepxdu+j21UUBiZkj/0+lPAGA/z6zyVcKkHeItwiVdFWOovQ0cft2
mybtNpt3+w9Tq6tAqECUKkLi66yQs3U7V53SkfN26BPi8qiDceBIzgfLUzJnS1dc
4EKlm5CU4PDDDzKTABKk1dOhonu32yET5Jt/jqz4sN73PUvjI87UwdeMXcC0ZLi/
Wc6bTbdjUAXL6t2ND8+jtFknkFDJ38qN9laIh+wMFblqcVZAVxsMJ9IQe3oH5121
lSfyahA/dglTZz4yL/C1yuzW1G6vOtG7ZRF9nZEbwMFlKjx5X0eI70/uHlvGsofn
wk4tb+ZDCfg/kNlbI7E+M9FpmPzxj8yJZnA+5OljRk4mrw+M6KAalpaTHH2GdRw8
VEJJkFxzUtJbbkjPOSiIiQI3BBMBAgAhAhsDAh4BAheABQJTkbQLBQsJCAcDBRUK
CQgLBRYDAgEAAAoJEPtvGDmQA801imYP/AzDxyVPfbsC09HrIitv4T++mASKk+uK
keAuaI9kpg5SGoOCMaV8ftAze3h/KuZ3hKVk60q8pYSMl4PJOO/rar16Qd0xJAtb
w+cThdi3GFCX2SGMDjSR/i3iwV32jAm7AK2JKd7lPUqNWDyg1Qa9G0hc1LmiLNFP
8/LhVoViSrRTyWpYe30CZwjYLydmC/wAwtRDn4mpcCnJlLwwhD78ocAyoYyHRRoz
8iI/XshOD4TDZF/tidcAqJZQuPBy3YpO8SLi0jNZyK55MgbDhxIyQ4kQDozXZV3I
lUhAyUAibaPdNkIM7FcjjfOx8e51TMQnlALTItpuuQaZF05mg3f5f0l3nMM4ROFs
rPALwqtSG/1OVZE15lsbx1a6h934gc0mfUEUX9Yy/7bBHKaq5ZJVDSvgup4m2+qc
xEcnexcbmA2TkefTbn7O6lR5FhvAgfH4OHntVL+8XF4WhhQm5amegfPTlVQSIB+B
y8Xq6vkYZ4EPZlJZ4Q2P/Io461Eg+0FSXT84zzYZpkcKfNu6j8QHaNWr+wt6I13m
KjPWZt8eAMi9P4JaigWdKsJMirdATvHYWpb+s0uO/UI6rPUaUSSzZCeVBCsyNy2l
Bnt7yqIE4KoeExS1S9nrP6Bk/T8QZ7ttYfgfWt9p+mh45VkyZgzj/bWaocioDFH8
/bYHqOyH6BosiQI4BBMBAgAiAhsDBgsJCAcDAgYVCAIJCgsEFgIDAQIeAQIXgAUC
U5DzlwAKCRD7bxg5kAPNNT70EAChF9oUNeuWheFqXz+MJVatLm3535i0luy8TbRw
0uUx1iyQ8afUFN3picmM/FkX9uI6F91Lx1J29D2jyAW1CgWCL9Ma0Ohf4+d4gdh1
UWeF9z/HzgvGr1zQ64KEac7OV+1YnROqVj+e7qy886oRYTakmCkg9NI1wWM86ben
YC3iE/6WFLwA+fVWc8blrzGuwOHWRwnuT1jBvSUD+J36ybMma6Mt8x7J5ym972KC
AfpsdU7LvnR4PlknuodJD4vdR2c3fxaOLyYELVML7Vvi0vOTfAf3sojideF2IRZx
n7U0eKX8guxviyU4UqgHCddqmHoRnSxUlfRWfoYoVpJUPTjWHSl+YMU86ak1oles
MiTKEo7NVCOw0Pwjg7yMK5RNvX8GHWS66qGr8zKMU35yMxBgGdObn4nVaNw9PXA8
6apwzUHKaaYwCjUBLRSOKaXTwMDeqn2ryXYiaATdoVVjgj2lRBGjOW3EZyHsmNOr
ebboVgOxcoXYoyJqDofki41wl+hxFXHOaK9n9BmicrLDOkzl1WeSmMTnNVX7qLNe
01gpAwcjO9Ci2r0zLgVf7e6565lNzGoD7x8oMunImcCGQq6YX0VAnHYV1T4eaVIg
oO8esBZHveCnuDuA0GNWqh3N+wNLmRQ/9YWBzT+LQvg5T/OrgHVswb49ek0eNkEf
13rA4bQ0QW5kcmVhcyBSb2huZXIgKFVuaSkgPGUwNTAyMTk2QHN0dWRlbnQudHV3
aWVuLmFjLmF0PokCPQQTAQIAJwIbAwIeAQIXgAULCQgHAwUVCgkICwUWAwIBAAUC
U5NUSwUJC0DtvwAKCRD7bxg5kAPNNbEgD/9TJyf6qSmrcpdp9H6RUJuQZrti/m5o
IssCWTPvzVvE6oBmOzz+gdBRosA1rQRsJGqMwgT4fNMkjwzabF8yXR2IPRSsCqRG
7Cgf/MD5Uh3Cx6Zzvy8HVJMHR+BjBs6l/ggZkGPpQ10SNSE9Q+N53DLnsENXwCLp
8dllAjU985sT3m9ojwl4nn8rJN8noZkB0OJl8Srch9xcDY78316XsqllqxGR5hfS
oseMTQyUi/sbkmNRN/ZB/qfWAFIYYRIlTr2LM9Hcfrijw4QMYDPKoITMbXRW9UAL
HESh3/geylDnI+B2lHARNc+qHETaxkSqFAlCaK1lwNFUjO8C7Fb6Y32OMwozUi8F
Ym8SbBGFFN0MtPnhktkcVVUbUvk9tplxAlwb14D3TaEMZPua/0eMJHGq3htCdIh6
V2fuP66VQwOhsdPLYv4msDD88s6GpgyGrwcWTodOKglLzwXLJn2CbckS5rBCRlwo
1r3CNUtelUKKs5oeujRveU/MKt63IjyA+jDXdivYPkYiVf23zzGli9s8UcgpbITW
oduCUGttE27IqwadzGLjBzDDV6gIR1CWlYzlfuc0vgjKKVqYG1rCcbeuvvbriBNS
6bgpwK778Mf4+T7OsrcY8qyz8PrGxG7J+o/h/5cSpF4JQ5hV/ect7VbDOcxaUyCy
hfemuyuN7eFHpYkCHAQQAQoABgUCU4OSFQAKCRCM5ILPK58ufHcTD/9csq7WGICl
xHipVDCRbnRdns6Zmvls5MxfDQ8cwfzuDkis0EbJujDKh9Pob4BCRYI1YVCFTxIO
3elobcBGwRad3Jl08UcVljOmzb1iOOiqWtSbjF6oyhfsOvWMGrHNBaok7n6Kp26m
EVhVVkFXT1lcBw5/E1wucKPt3wdgMGsWkmL1E4FSCMedYeS7OdO9W1XenC+yh6d+
6Cyn2kfozZjDBR2Mjb2nrw1QhmyVMhShHsBWBoXbz7zKL9e0GNRJrJLrEwiB/vTh
x+c2DkK8KMn8XochEO3bcl2bXmIqsA1J3I4KMmubo1U+yq6EB/7/LB0pgBvv+AZ/
r8Mi5LNtUMbFIJiYSripKNJh/iJ+JHbTO2fv+QmcnkvEWQeWbv0ExnV2efTm99p2
du4FRHlHSMFwUu9s6sZpWnkP+hKc0L2g946kUJgbIlgVE80OhqiYSmpK+coQhf7D
VEJ7q7lrx21HK9vmKQrQRnubizkURubfGVYMaRtElXZBt2W4e8YslhJf6a7/jU3K
v1eQmfb46ZEO2Qtf02T49Y3Ud8EdrUyv4XVmsTOFI2IzDqUMm+fcGe2Ri3YJ7TaX
DdhHhMOYc8gH6QCEEJAzZPn1KY+4jHg7aVwsH6Eqcpo4QVLgfTYNLTrJJv1mC1zN
xSUJyIwzxUVrLOc3g6AisnwHDzqeBgr+I4kCHAQQAQIABgUCU4OV5wAKCRDN2Jvl
CXORnukxD/92zhvPBUed/t5/+N/HrVmnEAFxyeGdp5eL3xy5Sr8OOksqy+2Jn7lZ
32cmxftl/ogEiKB3Qdos30jAIIUDjAK9MqcrUUnAgOE4lXtdUn3FPnzkxEDHCFEt
meXR5oJBoZIUJxrU8JFTwzLZS4oxttTMBK3zz+nzKeizgWhzFHFlvrv8Hs9WONXd
2SXRjnUD35y7YjzrPTtvzdzYOIHkhRsd52LeZtw6HuZvgY97pRuFHHcEngg7EGQA
HPV2UFZR91VPv2+ifllInnoBCoIvm1y8jHzkWR/ogkLQjI5Ec5Ggzbx21k7PqTP4
ho2K4/SCwv3aNusM8MtBn8gQ8s2JejWHxRT2eEGCSfYfOJ3I68RhQpBB/oquo7bG
LMg6yUZ6jBUvCPH340nEhJEnG0lgiSLpECk8cKmUP7uoEa+7F1rt91hZG0aqT3xd
TW/MBKvYcxVP4+JLxnnciaTRq6V0L0ralWpmiAephUNVDdI92Z2MzeJB3iXrASps
RpZZJcD/Yt8F33hHLTVWSV7k/GpX/hOkuC/FRUbKKDk6RLtApCgD2Q4BaR3oBvwa
gOW3wI4nHeRYUiUT9WIvSfqItxgtwUFQDTD6VNpmbcylbhNMlnA3anwpsPJpi4uR
QiGVhPlvfasOV12bKbTajRWQAp1j+w4z6igVUG0cVO5jY1igD6lU0okBIgQTAQIA
DAUCU4OcLQWDB4YfgAAKCRAKMu0v915PonieB/9lUq1/ugKPN2P4y9QQM0np4kmj
TaWVQ2njzHSed5LkUdmpsgpFLc3QHKMy6y/NiBILDvQ++bF2CHbYsiPLB50qnHtz
zXv4CE5SdzAy+SjNRalaEAelsKvqg8L+4lxAThwofn8EQjBuKbipyu4c9pwEhdut
9Q12pvft4qRNzN19wl0pb0iVIPl1s1GlDbp0RHbIlvH7e7bjoz36VOGRWef2gMei
LYw8RYO2uhTB6me5b/7O3ChzTARo6QYhjiZmHNzCARu2hyr5ueyRrd5zeMePRJyx
l0RBiEnxkVSB8apE1rlk0fyZ6hj85671PcWVrr49YssKTskpNYRLTw2YOwMyiQJS
BBMBAgA8AhsDBgsJCAcDAgYVCAIJCgsEFgIDAQIeAQIXgAUCTBTaMRkYaHR0cDov
L2dwZy1rZXlzZXJ2ZXIuZGUvAAoJEPtvGDmQA801ZfIP/3nLE5nkTrOvw983W0Ua
Wy5WAAl3t5iSPs8kFaOW5QgyHjBeDhrducgY4n71e7HOOBMe5xLa7pxNb2onfQCR
Q8Re5MyA6ePiv812wSCiALv0FTfrBR7rE4JnkbcB0kuWeFD/v+56OEb1UCPE/p95
3mqpu7k5RU4lBBCceakb4aAhHkGJlDzB2l19OzfEiNvKAM9G2AzZFUYqqPh5qwEo
oATp6/Cukp03rKwEfT+FnHOPn3u4mVp1GC1Wr0YQbYDWxvsbewFQzoeio1xlKcjb
Zwk6RLVuuXTTsRHuaniIkdtoq+ub2Baji/dVKgfhm9dJogO65WBQxPlEzSF2z+Jp
ZHb8XgriPwm9vnbKYxdFNL8KCMV9oB7Xiq1yHvf9kKk9itTCZ8ipQoBOleKVHAR9
2rpWiTy885nOdKYxt8S6CpF1lJRmZDXcTx1OqZpW0qprYXW8LMfdS2tYesKPnBPs
TNV2jeq916+sUQ1j6+fgfd/rX1mz1tvwYPNYOlUlfd1AQsm6lzmxP8VUdH7neySd
6WFgU4mA0oirHfzj6YEH6f2zQ3AIiQE8EpnyDRDr9CI1R8AZUQhSyjl0Rk/5R61Z
M6o9G2oHYVfGh3wAKY3TdQ8FTaKGaV2mk68zG2+Fzr59KbBoLXvpGxQndBhiNu0U
AYk1teJ//qmPDfIMe6yMtWsEiQI3BBMBAgAhAhsDAh4BAheABQJTkbQLBQsJCAcD
BRUKCQgLBRYDAgEAAAoJEPtvGDmQA801dfAQAJe16nqAHY0XMbyMv1Svujv3fQzq
+g70loVA5hkdGRzWQuhixalhS0lThGRqe57YxjLBg1dzUz2+r07FyaAQmu+YGmc+
XrLrKtf9L6LY9tvx+ZosDPj5AvZ7ZGjJOooWcKjkcbPH6G7ctrqnhDM9ooO3eLD/
x54TRM/xd81y++yIR8EoUNTduzGN2ScGBUFjQP/qkAY5Y05fVBQ+jX9vqoqLy0yC
xTo7er9lGxzxQKVG2gh8RzjBM0sdhaN0Y4cWLRS4DHlXgbk7XS0af+p8tFdYLeqz
IOFkCzB2b2/rZKky8U/FbNW8zDeQYmTg4SJ/DzednWNmryzx5Pa8k2YcIkYKQiHX
TVcG78H5cTOrxdS3NCf7WARJW5sJRHpZQS3ZYHTk6MuOdPf0m8gWfVRmGaMCwxOi
65++MmgKXCsJqQeQC9bbtGc4UKT7vulqXfNa1IGBgYW+NH81kla98UTFYdiFe/6g
ODsU6jIrN96HXDgMGnIgEcz1OJLbDEOR9xhkgGSeURDq/0ECUzbB4GF/cFs1IIor
TC6uUkOuD6zRW9vbmdnn3P7aRy5ThnWWQOPhuuK1uAcQ8wHsVoqXiuzIzcqEWTvg
pKz6ZoVNeKVmOkV5Yb0ZgSoIPOZTqow0ZkXnBBaeTOtCEGsyy9oxPKbG/nhx++UF
ppawj7CPES5lZxKCtChBbmRyZWFzIFJvaG5lciAoUHJpdmF0KSA8YW5keTY0MUBn
bXguYXQ+iQI9BBMBAgAnAhsDAh4BAheABQsJCAcDBRUKCQgLBRYDAgEABQJTk1Rq
BQkLQO2/AAoJEPtvGDmQA801aiMP/iENYqIOprwr8ukmE1vhmZ0Fj2YfgeByDUTx
yTuG5CympWy7aWPdT9Fxua5e+zUm99ZmjdjixXdS0/mLRWfS6U2KGteYpmVLcC35
+ctup4OK1viGvQaXn3Z9segDHvhvL5IWRXcVkWBkpiYS3G2DIsqXjm6idI6b8ENP
ufBHbq8Wmagsdj+WiSIz96aoUSk647IGpGPWadjPorBcoB7A0F02QECjPcDbDPzd
+51RiE+AdafzLCktLEvhPs1tRKRtKS+oicDLA/jm+qtAxvtPZSJxfwcunqduK5jL
mDFHmPd4eiPdQQuaCHWJE5KFaU76CtzwEx4EitmvR3kqNGuJCj8zzFv6DFt5jkM3
HxeEahFo6p2utrD9wONCByYiMY1qRkut64McyoPHcz4LAEZ+m7+2snojKg5z2K6H
L/VbxVAlr8UHM2td8XBEl1+6UlhnsmuYAh71AuvETjVKT/C5jDZdkm4QWY/iQrCo
7HZFltZRU+ZQU+M+qPVAd1BUFN1HdDJyGST1+iLm9yiusV4W0k3PelmrPYNI42EU
3uvXykQTXa/ggFL9qhHM0IVhOBFT9wO0dZQEUdJ48yOB6K2TkxfPEURPvGaKAxBU
rrXmmejHs+VSNaa6zMbk8RKDvGupnghKNgbkG+uwvI1Lv4bMk1ttCRNvcSpvP3jC
R92BH5Y7iQIcBBABCgAGBQJTg5IMAAoJEIzkgs8rny58Lc0P/1G1r1WbUwoc2QX1
eV4wPOWpRwsMDHyJ1eqOqaPhcl8F//0bVMbGeiLRJUuKPO6Xb8kmbtUAM0WypGrG
8PM05O4tfXGRbz4hurtNLAPNbKNuu7S0auRcSYymffNeuYUh4YKTehXjUMW5v/Dc
ZUx66q8LHHadXtQ0mpanrBK215cGVosHkMNgujYK8l3LvLYTh1HYU8jM9GoF6EIW
S97B67n5//eUqlzQ8yzBnMb7KC59UjMFmUKB4okihVVhFoZ4ofatl+k//JTeTFCk
SSJMs1zFq8BcFltWG8NuICKUYxn2DzcUd5MMrsejkHUSvTdnU/OgT1L2hQwuT8Xq
7Vs3EqoemhBgG+y0XEd+w6UTwHiNhWLHp7cn6Iuy97z+t4SZf5DoVIEGW1qfGJiW
ofkxmoFZPkkE8GFh3VX6uEaVd2ofbl/pVB9jD38e21SGM+sEZ8h0eMV8azftEYKN
F0mMH4YwMAjtcuYhHyF7QMwMIIQzFJg9TqZOG89Z19kjR/NDcKqAFJMYWsrm7SnW
3AVTsCTaGS2k9kgAS7Ir8S/IUJ0KO5OF/3ueYsaYpm+sgh9DXG+HKyFpy6wmdFp7
kaOnCCA+n0Q1N3ZRi97ur+R175JZDKz7wqVQn/+i9AN209SycpEhsSnUZrTNSopm
K+Ng7CnOpGqh9VzkeQ3qQ3I9rMfJiQIcBBABAgAGBQJTg5XnAAoJEM3Ym+UJc5Ge
BTAP/0Pm8Ozrm9XWujVNLzEWKXYlLKKZ+8MGUY6onkjcTK8ywWeyxIOIOJsWEjnK
/gpFnOOuvylMl6k6qihfMjxn+0QycPxecCwTmScgSLHjIMjLWSXrT0SG8R8G/l+d
RHQvzi/denwQtWl6lJUD5ib5vMsNTs0rfNGQDHGiAc1tiN0OaVoLKd65HAdEAYrE
XxyJzV9CSF08EgkUy26z9KzVJ2XVvWk+RU5W1w66xkUTqsz7f7rywV1q9D5jjneZ
y9SqmtPBszqr9IcZxNA6Cwf74BrX1Dqq6YyzVjec5oTYRZFVRwBtYc6pEQmI3BsW
i9MVcUxvAQkM7WuIrYFzzcaIECjw5bifHaVui+i4p5LAdaUIJxksAKjeXOi57xmM
9tyNGsDrzwzXAY7ikFthXnQqelT+xXfPO00og7ka/ZAjAhMTjSd+XLiOmb3z1FUd
zMeuYJIxG9iH+JvvbkYnGWqXpdaLGyoiL7iyyAMY7oZWyrg3dgaLhHhf7TdWHYQE
lpUablDk/9Ou+g2LsXCqeOm4cDfybP2BlWsLlljHfCE3FVHUBd0EUosWf8fEpPyo
/B5aoHUGAiUab4lw0im2wIU4C31JpX79nxK7yNz8jCHvVM0U/JkPF4JF2k/wJVdf
P1s14pC8FOtqnuFMnLjsYq7+Wt4ryXATtBNVQcErXTpEMe3liQEiBBMBAgAMBQJT
g5wtBYMHhh+AAAoJEAoy7S/3Xk+iKicH/iHlMchzx5FvpFij+Pbak17mXMoeWk4M
BsqYSt238j3Iswkd6YV+ZPgzyThn+sNGhKVNwpGPYMJQxnLhjeV0i/LtVRCb6miN
/i9DPAsEke6mYJwcsrDcM2PqPw2HezRoTzWQIHA7gXuWhdQqtYJYRimLSJpMP0eg
T/IBItxFhoPgOm1SqAH9/HzSbCrxWusuqTlMb6P0pFeOYcivSK+pGWC2MxsMkLmb
RaTBP9Q+WadNCk9oqdpMDqprySXNeg3G1ZSDhR3udzdTxtqOYYzhV9SqYQuaz86R
1yTsFcCTDEGghFw142k7QOsZv3YfeNXGOFsQ5XZS5/kaRz3NT5uN0piJAjgEEwEC
ACIFAkzylx4CGwMGCwkIBwMCBhUIAgkKCwQWAgMBAh4BAheAAAoJEPtvGDmQA801
1tQP/iRauNeNbY5i0y9cHT6GrqH4J8nKr0NPni2njOQldle6kjv3Ox2gxKL/JK+Y
6HOCeROuQk2euQglqSrZzpqGIc3nXn1IRbVlRvNlHCuoQk8Q+H/0Sf5UpgDSznGy
YmvjtikJ8me4Gw9dx4cr4A7mXRvtyhgzViQBVayC3m9pM18JB1NTQKTC3naMsOfm
v7VDDRlKhloxSheJ5rLmgDA+1btJYbxFeBHM0uPIssH/wCLixwX+BfBQ1Mb3MgpF
PHZaaPqFNo7vwnDX9MP05SKmnGw9mQT87XyoGJh3oUtdQ4Iyb6enbg3UgGQ+TD+5
6TDY0y6bG6X7uOnD9F3WTDl/fpJ2bQ4iWEKrtYiX2Q+IjFNdVKyXl9PLqT79qr2U
r8c6mprV5NmbBr5jNVRfACjwcIU0xPNv80nJndDKViXYqw5O9kvsK3eZoBGyA2ce
FVX95ibuhzog5XwPafR0yGDNBjvsG4jNRxST5wbGNeGdYCnzTD0DuJfB98B0VonX
xhQGuOWPDVyxXwKNvyiFSzTrTLKF24/X73I9m30RWCRXBJUyNG9Uv2Zemdxoo9Nv
/IaozHULPVx2qrs7/TNkn8yKHQuYXw60R1pCdZHlxP/jEjCRdRMNJazfbLH4/QDy
sUSca9pzpk6HmbRP8vm/YURDr1ADuu40P+TS8hErqsR/EMxQiQI3BBMBAgAhAhsD
Ah4BAheABQJTkbQLBQsJCAcDBRUKCQgLBRYDAgEAAAoJEPtvGDmQA801FgAP/jN1
umCQHvVeGAEEbM+y6E//GsbNBQXgAgdK1lTLASNg2u90NVh7G4ykuwYiwDOrnNeg
haBoADfIsDu716z6GMVFYEODwqwCJfWIbnimla4jluYwWmJYfCu8ha0f5UELN0z+
liElj5L4Kb8RVOf8BeZkpT9M9dbVnQAKf8lRWKVo5/6uw1900Nyv1V0LOyuOduPs
RzaK4+grlpHBLSzLcxfWOpNp7m0o8g2OemDreR+8Qsc1AvRPdd/LaJ/34F8mPabZ
bKVweRyDAlbNaRt/KfR+iNqFI6QJ/spJlUj29vClEbl8qrWq1Ms/KKR3xSFzkvde
17Y4AuLAQXUPRcwv6SCqx2zp7AzlHi586HXRmjraUCyFkEPx/3/Iq62AipbdqEbW
EDJMWuwbdpFk6LZUtLihuzgPwj7KbLTKMT+d+rkAkYy9/Sd47Liy8Hc67md6pvMs
z5u+K/aRmbWaeUWVMoA3fCMiZ9Vxepjk3IxRqdgOX6VmiPMptOzKjARzzXj/Hmui
lbuDoAQnZCLdqHQXfJ+wqKupkgVLOhccW73O9ItebBs96DxCxzfCzM83YdayIBeA
1EAE2e5vgfUTnilkiQxj/UehuR7/LfSfbxDe7UotI5pvR2iGIXb6Vz1jR1RlF1lP
StN9aueJgJw9/NaplPCdKlVKe/wJSRrUayinpp4RiQIiBBABCgAMBQJTuubHBYMD
mtRbAAoJEFAlNK72uEWONr8QAJ8vwxs7x4lQsFyj8P0oVlP7kOO3sL82YbGTkdQL
Y75IuEFo16pK1TevwoCaN7jfUKrsXUe2v2kOPrVtxpg6NIXhr4CrEZ2IWR83mxGG
n+c3EPnkKULYKzkA/+IzW4vyRYaxNzxPsupcZ/Kuib1ghWEZhESuNML1eLgb16ls
IAGSnVEMfpIVdMW++0BQuj/oWOdN2OJyt3V10RvRhmz0E6LTeazIG0eHZfcwbKGt
gLPdy/wwTLUmOXdvaDc1ACNaFBaplFBMQfwx0G5s+cSUfFqEVxEl9mgpD629WfIj
EEWBe/2+XGa+QXwRJQ4Lai2C4usW1+cDxjRWjf3zBnFwkRs4ls4+HJmX9XjnBM6f
qsOBehG65T35rpiNidcLElnaJMGuSJsBQdresKwEf5z2zaRVf895pXtFQC8gCTtq
+BErvWf+N9fRhr4T2RCmKNEldYzLTHStXKZPNEPE0JDusYNl+p5JE5WpKdIg1g1V
zTsxXZqZNd8SgQaaskcerDUhOakRRuVH/HL2DWtrtw7JE5fihtgq4qAtoO9eLTln
rndk613m/F6/5EfuWXzll0WfnPArEFIYuVCMwdeilFtJuXkbkEH9Z6bSbbCbpScX
yIEH6rhqZv4gAfkEcdGZUeC5349YAsjT5GHKq8jJ73nKTn4dGwCHqvx9vTcwvlHi
Re/RtDJBbmRyZWFzIFJvaG5lciAoVW5pKSA8YW5kcmVhcy5yb2huZXJAdHV3aWVu
LmFjLmF0PokCHwQwAQIACQUCU4OG1AIdIAAKCRD7bxg5kAPNNemXEACpZ2Wm7V0J
s8JgCn15nPQlWlqO4j8YM7HmPTkUpsOW5sr80IcQIsXAjRo1ojN7MHhKTwqOfAJd
STHT5k2aypMlsPKS15I7RN4jPlQxG1vL08tBMNB9UWOacuZ7PXefF8zKo42A3m8+
GAQ7TvLifxCW4r9eJRQ7ZFlMiFZf+FPT+3jxm7PNtTP+64I+o1JwBT1MlqXbRlqT
oH6l1fXm9hZ6uP2p6oR2X5DLx6AszbghN6wgc5HFW9tykTogEPvuupVxTZzQ4lpU
pEM8ThlolaozJeSrSFMOh6jaGda1K+W56GaXEXqoO5LhKh+OYz7CAw9JloTJdmyv
V5vSRS6kGoqd877BoDeEExVD2oQFLtbujYchtSBMZE0vo7mJ7lLrysuLfCnmo6k2
9VOep1a5AG9mhX86UwGyA6gbiSOdBfC4YtY+NoJu7kO/IgW4gW8+l5BqADMWxvj8
mOatu+t9TRMPpz6R/pRUQD2tb2N8FlNwl5fwTne/Db/8D9Ln6920xtq0Xud6eTEE
R82sU5cViF1rkgahs4Z9JHKM1cwXMwVqt4vftB7t3EzeGCWytXYXkpDtWdnR4qrV
inSKRSz4JvYVihJFMXMtvKaof69h8JkyrHNYbJQ4EJZ0HqtTaV81Jbn51+OXUYW7
aWGfqUG57f2KiSHS7AQSf+uLwSE1AItY3okCOAQTAQIAIgUCTfHxJwIbAwYLCQgH
AwIGFQgCCQoLBBYCAwECHgECF4AACgkQ+28YOZADzTX7eA/+J5G0JKNBKt7G0wMc
CKn7SF2pyjJbu383buf1IuG46sc5r128BP+xC8DNCgu9N3NWwxMVrgJq4CyYLEhM
bGYagntFC6ExrKz1EbRbnVCfl7ZcAjz3DUtGCGqoTlvhCoEJAcjh81sA+07kyRGG
gLF0HDBbZDUkdgRRurcD2WgVIR/FYnRhJPIbjeS5lX00GI2EkUSeWZpLjmREF2KS
jMheDW4b+p+ez3tyxvt6okgu02PCweYz0n22X3SvYLlGKscGHg4h4BjAJdIhmB+K
Zf4DC+TyccmvXYpSGrxoad9MuFMUqjOK9peGr/BoZgFGRwRoUoIbm4AUHMlpG0eE
Zmze7X8NoWJQq4C9VhLYrvlveIRKn9vIrc+q8dmdwSFvgv9crQXCeX7uP4KZaBm0
79lnjf52n5//WsYt1qVazI727nlst1SM438L8UIFLHIf99fuHF6cE8iMogk+cicR
9dkTGi834rGlEG0ZTPtMWV7d1GmlB6od0onfzFexf3C2H8ylnd5VZr1t6QcmLCfw
F1OqjV5ax541Z8N/1b6BoIZNg8GUHBvLDhE+44b7VlnNLzFLHeSlKSicqXzhhKAQ
WA70vqnlMYzPERbGOTxe3q4pCI+A4tTJT5OlWfToYKSC1Xj09g50rUnSgKfYvni9
r29iRjlHlXFBKsMONDXPXX+XVTu0LUFuZHJlYXMgUm9obmVyIChQcml2YXQpIDx3
dW5kZXJzYW1AZ21haWwuY29tPokCPQQTAQIAJwIbAwIeAQIXgAULCQgHAwUVCgkI
CwUWAwIBAAUCU5NUdAUJC0DtvwAKCRD7bxg5kAPNNW8OEACthGXTtSO8tGb7SRjr
DsH6CQovLO3hBDM69e1ejIdjJ19lhU0pLKoTuZg/55k+rsPc9wLx8g/b+WEjq0bs
zoaxwT/cVGxMuFnSfQx4u+ihI82QZyJJL9UO0L+QhQ9lptYCHerxa+WaozTdFjk+
0omK8bvKKUS8l6HQt6ezDRkuTv4rTdNt1+o5gSHjspjUaeUoxq1F0T4Sh7tS45nm
EkKJVY0/W0KLp+zvlTSt3UVu0WGVDbF8i3raaQ4u9ZVjvg76r6cAWlr7UBzE15VE
ktVyA/d4uyGE5n02NOhWZh9+wsAyGwjy3DD/xvPdn5M5Wj4ONraVKXkR9f0BYWcq
a/RIFyajgG0MInfxKck2Zv5C8L8OyekCWpMoHfzkG2Kfi+rUFL63DuY1Y0UsNfWs
a2ZwZH2EaftYty6RRliML7S0xWMGPtJPTdlTNvBFAr2faq8oeqK7MoFT0KNlTDWR
hrG2e4UKJZT3dlCNNyw5quS6nuaGvkntALaUbFMXXmtQRB9Z+682Or9qb9H/yxU0
hP/PXl1PDcxhGfJDANFXYhjFMyb8O9oZLUS71owmSUiHrsEFrab+XE2Ydp4geMJg
4OwgOb1VjwY/GQ5SAhL8zbhIhQmuwJn+C2pgngV5jb7XIWXRG3021O8Hn+LpEy/J
bIx/4FFpJTqza6umWsjQHICxT4kCHAQQAQoABgUCU4OSDwAKCRCM5ILPK58ufNDJ
D/9UEAoySO3hKxMkfTQi08BqQFNW5DiMHqrz7mjaFjnbMbEVCUTCBp4YAZbGqIfN
6xC6fkHKYCywhEDNiY9gqiq4lAOzShGGLjXhdJ8BPNhZOpNwAQ695Bmg/GuCcNiv
KBzB+J/Kvz0bog7KVuJS2c4K4jqIW+xqa8JQQLhLM5lqhmPS3wOB7Umguy8WJh5o
ig4zl+3uD+r6EV/Ev0j6rdsqSNkaYoEC8hS7h2a7WYiCFsrvXzW9KGUMr8dbH36Y
VH+UF4i5UsKFaKcej1tL2CIsIXxgYA1raoJG1CX+iNVjm0Ol+Z/3Nv8X/E96Se8o
JGUjtybr/cPdSFxkOKg1foCKxkSpo7o+JG1CTxk/MMczsHW5JXInT9fMfN4UBEqQ
k5Xl81wFjCDfof6VcHRT0nNtW0fIgJYoeTHwjC5voyQ0BF4QGRT6yxmHOZsQ+9nN
BPWZxbsaWh0VLhWVACPYvAwvVcSPlN4kRh5i5Aa6lp0f0mgsFjNQKUboBE5Zvwo8
aB0bDfWWcgO9/WxUFIEDQNJ1znJVm47rYVs3+ne88D/jmSZaZqhJkbuC3u/OZmMZ
4vCqyr3eWc4qIvrMH0GzdlpTntflZkFwTwUHBgFkshRaz0KDgm9/hQ/VW/bELQ66
fMRR0QoODBxxNVoL+4zGwfK7IrmIAnxuy1WfpqNv2yzGGIkCHAQQAQIABgUCU4OV
5wAKCRDN2JvlCXORnlwZD/0cEeCiu1wP4YaffS9K/69cjNGt8JAsQ8WypqWcN6BL
7ddT3Yn8n/PYdIlHpgNZJtM1vrQwKjnwItpHtJ6zwXDY0WPs4se74TuAKNj6Po53
Nl4VQBWwQ3+gNlKDmt57+HmqCRXjJvtxXHwe8y/8b4bmJtw35cxUCU3Fm9MY/jnp
WT6vmisNphBaIw0JhCe1wxvuCvDTZKg6FS5xu8R48P7rYanoA61IZUNagv1x/xS9
PXWVT6wGXrYh7SRPaSo/aqHWX2CPD57tlwm8P2Vm2tDw4AyBhJPAxxrVR0tZkU0Y
59cVAY8sgxDPRdueavQKvkBv9J2eiiOL8X7bmIgZ7YeRTUohSnxiSzFbV3ldTyNo
YyvShtqMZn7FIen4FwxcYddipzV4HoYrddzrTZztQtMjiGg9sAnQ7WfW4hKnqsz3
4jr6BsW9AlTUlTHm0jiAToyRQ1BsSvGgQitUfT9hfRKOU//BKAn6O/kzYW5PtO5X
6NkZ+2mjhuynAvFQavqVTTUH1tZG/zPntNOcBQdTpa8mW3ZnrVU0JILSeP51EfZf
pbcLYZjlNlrg24lxMdVDwXHDDbBpAX0Ei+FmiaDEOrye1vCzHsNn/pvvq/C7hEbs
vdbIUxXGqiglRKHsjQbEF1fYzn/mwG+TRkK1eG4LG3WeV5Kd+fXoSP6GDnXna3qR
jIkBIgQTAQIADAUCU4OcLQWDB4YfgAAKCRAKMu0v915PotptB/4/1obNaY4MR2u4
2OkBpQ3Jmj3dnmdPYxzuuP0GkmDg8N5CARw9IEeIjjCeODJQ3K7hHjOS5O3EF5OW
s2iLzSWpnkqUwswbLw22bbptdplhGzIKVmBOY1MnzfzsqvXwzUeeoSkmc/szIfDk
uEdztX/+zaldioO/i6SrnGVKWbuhOFROMJ93gNFSz/5x4xSWXB+OS1HCXEB6M1F4
wBXl5BahxT1ZCRAQIfobR0/fTMYgVL8g9MlRsAFOj7UdOWL2A20+Vf36cz3ngtBW
G2rhzriFHBOS4qypQraljde/fHRRX/Xp4TdZuOjPKBXNjmv31V4HPjI4gHzsJkfb
/8PTHrMliQI4BBMBAgAiBQJM8pdoAhsDBgsJCAcDAgYVCAIJCgsEFgIDAQIeAQIX
gAAKCRD7bxg5kAPNNdPND/wI/JWMHmksoxaGr6j28qyUb91aFVDfHe0pXPWeJa0k
7CQR2KwnkKsxqApo94wZvPkMP56imrmHE5FmLblHXZeVPN36W1NKfu0RoB6l7NR2
rX2tFcHtv3gFBep8k+KcIC0wF3B257XtaSG7gJLbSJUNxl1bTTNSXMl85bk1GTa2
W3C3LwFuKjnFjMpnULv3Ne8Gpn2TLrwRm1wnmvxIK0fuaC/J8N9bSW8vJHMcOeax
b2VOg5wUZFIfUvsw67lqIIrCBxlfYZhIQnbdTYbvv5UJzpx55sWAeBsZ9arOJ7bt
eumI9ndaxEMUAmEBdqVvhZVUBjUxsBWD4XlcIvdGQgOQ0w9u5urDDr/HAqg/ATRD
xmpXMxeI8lkcjAouZM+nZ/rGBrzKA+g/FfN8rZuTbkNQGjq/kHBcfavkI0E7Q6N5
13bKglhIDCtzF1Uq95HMStZggpwlk4jR0YKrowXYNq5DEgGjSMuR0lx29WhBEwxU
n4XSDDft8ZWQks8+ArnJ7Omxp2372omKDWhP2m0WzOleCKOnr23poVh01AAPxAUR
WT3MLC4mkfofngHLWBK+I4j3Qo962JlEVDSfz309mX0e377kJDCtcAw/7BiTGerH
xezShRVbClI4n1Wf0FmPPNlsitogOHDB1MhO7xP4wzJvdNEeA6t7WBcKiEw0j12F
7okCOAQTAQIAIgUCTfHyWQIbAwYLCQgHAwIGFQgCCQoLBBYCAwECHgECF4AACgkQ
+28YOZADzTWGqxAAqF54pHGvYEE24+qHc+2dYEPtcM/Z/7vsR3u+Iuitcgplp/K6
K2dx98HLEpDKuuo8Kqqh6Mdc+wVo018+NlXbVjF6WHGGvKCqtNiAql0HL0t6loK/
+rD4MRjX0vxg8MarpLtKZ8wYTC4h2UYb5N99mrQbyxQvngD9m9V1hVy/gvrGdATU
J0QqoBl9HqjGwFehwCvQ23dLXqiHAMFGEoDA3RCuoSe787en0N35rmp1CRvantJs
9thEjPskbIWvv4loSEmF+0Mub+rQfDf4SPTex/mszcrm+qzLQGP8PBF9CXz+A0M8
j8+mDhcT0HXz2veugMy+9P9vibWbZYXyTjh4dtJY9fP6MKztP5aEAwSpPFfrTXz0
iGNJvYEb3vAMw30w9/eBtjqhQIPDTQ4vLvaXRbHGY09ZvKwnsPFPlX72oahEym08
pU2FG/92GK6JK22d9HAFVAf60rJte6YAufRXTt6ugdmNu8QlFRjFXTuSJEPfYyNN
lu3GPgg0o5137qkIFAMUScCTDrhWQFUTP7chYglqy4ICm5dzMqCHPyz3fgP70L/+
z1X/LbaViH/e0GhEk5/1W0WZPUPwHXae3vFNJn+lsmUJl5DgkCU6QumQMJQwDgeu
Nfmm/WX4dUN4/FTGGrmu4Dc8B3mp00rseWynlfUX4GlPKuOlqvsHYgrMeCqJAjcE
EwECACECGwMCHgECF4AFAlORtAsFCwkIBwMFFQoJCAsFFgMCAQAACgkQ+28YOZAD
zTX7BA//X8BcdDFMUEFmWZ2khFblMwirv689GiJoCeeAAeA2Yi2168xEHafW2aBI
WqyulIi1EV9gbURtFKqnsDxuN+Btb9o7SCfrekbQVe3MMtabndD/7So6S0cW5I1E
g26OhXyDI6VNqnwukECyG65gGqLfxgORT9sO89mrW2dXS7qvwWwtRcR1HAt5X/tm
EUeTU/MQ11eaxucmzeBgSsdOLMmsKXUHj0DJ+u2z5Q5UsITN3461qjY47SqJ5X1t
ViB1eqiFFGCaUZHowNtD0H42xF97hc8jZluQJLSLp6VERXo+HesFZGmZTTWvbCcw
l4atxvyQ9Rf0EtCyETrE81NF6/TtdCWGYEilxia5O4vktY3eKMSdTiCWp2f/IrOV
rj9S87V3u5wqk4sv7CxDheNEyP35ehg23XYz9vBrspGLTkFz4oQmqt27ggnKnyKb
zGwgdzn3nxAicdY0E/H9VroxYBQ7r+58TuJooXb9pkGgZo8XCuw6ocd8NR5Z0vHO
GInVPG9/ijXZjf/nJ3WjLg4yZAhsy+fmKarNh04yPU5KXYHhhHhvbwzq95FCDefC
gzLTtlkxGpqkUVY+DikZ1Ff4iodILJH44pBKXlW+y42HUkHnomLeOgfZKgJg9wTr
pTDFuXRn6M56cL/FQcucYSf7TnU+wEn0mYdoYt+vTNEPxsPCpIu0LEFuZHJlYXMg
Um9obmVyIChXb3JrKSA8cm9obmVyQGIxLXN5c3RlbXMuZGU+iQI/BBMBAgApBQJU
KT8hAhsDBQkLQO2/BwsJCAcDAgEGFQgCCQoLBBYCAwECHgECF4AACgkQ+28YOZAD
zTV/TA//Tm9i0iEueXDyJnZL02Fhrl+Tz79L8YuumlXaBbvGCZ2GaWcwCYBm9k6d
5VfMC7kPdmDW9nNSU5/s64I0iHzx7j2V8+zz0JQTQNFCmUxWwD3LyZi84msYojGr
WFozu2i7pdPWbQMyQhcluXpUW58/6Qj2yKzAqHHmaePMntkHNLhuIsP9ACdKv+LK
OowxT9VzylwrknrDApmedJJQeUws5J8y/lz3ZKQ5Crh7SBjAPUyctWR+fL9pyuY4
BzyvfgFi85Qf2i1fGfAweBhWf3vqhOz3b1kRCW+lgVLKjfjz5gYCspBYpDHAh0GC
16QpfCM6LkDBVo5h3BRAsHoz15oyvzY2g2tMqvMPq+H0ihbn06tU3L7NgaJdzIbD
PfiKQy9dl4XTNjhTkzcFDkGXpz4jUz+GFDm783sHBnJjC3MsmaFy2Jod5GDFduL4
zIhMooj4UuzzaSudn5EhtHuHpW6mPqy3RBp8R9xNrKZiJriq+aBpqJNxkYT/DqKr
YTc32OpxQYzISPFmB6id9ZYnrH9EnAd1nx+v3DAs2dXqZta35S/uwRv/dDsZO87G
hz9IFEruAd+NbsxzIiEOF/rUsmONlUf3g/5WUmd0PbmQoA2Vh+M7yvhR+h++Hd+e
lRUaFfMJ8LKDzWdOBcyrdiKFlQXI38C1jEmHr+OML34qpJ2cqrq5Ag0ETBTNYwEQ
ALQI5VCTwsPK4xgw/EZL16usl65j1ZatuMiSUILxOdmtrQMKNY2HfLqi5uxOFCf4
VnnitS1IvuSU+zrORpofgZK49PvL/ZeCFCczB+SJ7hbOJKpd42kLzumUMB6xUZhS
bQRTFYzWrZ5KumRW2XyLkJLDrBgyXj02tsphp8tVglB6KdJKeAYiwuUS5U6zjLWH
Jcu+p5GBYpJWWtYoDUvkqRwHOV+/uBQK9rdjxf6yn7zKzI886b6wQ1iJ/laOkRVa
ys5EO5/bbYBtNI5FodhZsbX7Kx7D+oLfDn9KZ3YUPRVSy+qHIfpvVIiPKK1WPxsY
mWU18Dk9EQZ0lthB1QFtsDbMK+FXiu8ITVbPfy46rw/rHzm1iJ6ZgodQ93YuSiSm
uGhuZA2yK4ggQKn/6LM8G0AD73+Ro8pr7C8Ucg6NKB7MGllmlLHzPv02SiH+kds9
LPsJnDf4dY8j6IGMMRakhLht9IGIOq9OUIKMgyyOotyY8IOc6cIoQxlO4WMWQwoi
oaRl40QuOsu9cs4uLI4eh2r5P9shAsPlM92lfzzwwwccHEeqe/jOFEvhUg4KIsNZ
BEkVhmTeOOyL4JG31KKSxPGA2fnKi/PiAyeA6wUwg3WQtdxVGh3GoUCTAO2T+2FD
csLifGUgHQpJEP8PsNw8OJoDL8tt8LnXkHKhJ/UvrnJ/ABEBAAGJAiUEGAECAA8C
GwwFAlOR1J0FCQleOroACgkQ+28YOZADzTWubg//SDZDyh/g6urdoK/4/1He/UoV
WYlLFh3oOvDuolQL1zCcT8pe1PO0i2/l9RmKSc4QoAU3yjHYdbmLt1ZzEb35/CWt
adAnejNnwn08u5ZXp1p0SOmi7FX94ixITMhTnVWzq/cvvShMVLqC95dZi0fhdSij
Nl7TVXg+NnvWIYKNsWQ8ZvSs3qJ07Bv216cRJ6MfTsemefZaXeXd5uD3SrEF6/R1
v07YFHnG8WiS/I8TSJex/U5LZ1HyprQbmlKb90keT0/jd+zkHBLdvTjl491n1rYm
AVI437nx6QiDJvaUJp1udcSJfmp8dz/qRa9TeTiQ1RhuuIcaqnzKDqUeOLqBWotA
4oNHwtOivlpX+26AFkI7GWAKC/+Gx8+lzjBfTqtbV2OIT0HpKlEGSpASF9ziV9w9
+iRpJuqgwzVTkJVYEjazcB+IsO4vEqrlYyGpnG18H8aiDNXNSJHQ+8jT0wV8+tUT
61gnYdkttPpvH67lIuRcRrY8SRl/Na71Dbc2mYQVXx0DhQehdUvdcFraiWJC/V/k
omedft0RXyqF+hr9RddhkUkiuoS0A3Qu05ofN5PUGTiJa59q0bMjT5ae7uWYD8KD
q1LOlMYazaNLGSWLzVvmuxj717I35UtzMsNsnMyZQDbiD4YEj7UEm5frMQ1aGc/W
o1bABjZbi2Vypzo9pzu5Ag0EU5HRFwEQANE2FmdWw5e6LF+HTXoMIAGrqtFRprHW
odoiiJVprzp3w8UDNUYqdD7SrEwR++cmpotLBIJktMiUaCJUUt3vmgilG+OuKwl0
pf/fpprK0P109vKp+Ywp63GObfQuuh5dNgPaWB0jEx+Yq6MTzf1x5iWf9iwKGud2
gj09saDkIUt479tbWydRMqWBumGUeQsHTiq/yuPqKKWaF7kK2nUr3OjeucynDZXh
egO4mQ123sZ8sGYbXWu2P6dw+pyJWQ/ntLdafuZMgc5ffaOvBRF6HpMZt5TRXyHk
mEnDB15HrfbIcy97JnWVLscPx0/8Aws8LaM6aAC5a8auDoJG/XWUjdX1Wxjp6xvP
+6hjzi/KnxltNRyqnyxTdY5AIptur6IkunE1Dkn06SHJTXutI6QjWzbshOgLCArl
QPoCjOb/BPJlj8b4MmG0aR6C1clCrkPeDbRRwL7MKZa1A6dOL2IfPKfswVpB1UQ4
P6an2mV2pWAXNxvNw2b9qPOkJ7XHsDp2IDbRhAkeYh8F0F+Uo2ryyku4XAyVmC8/
XqGKfYRwwbprZGWhAejW3V3zKxUnbpOQsch0UBMggHWlFg5WlpyCfHE0t5epssAS
AIN+XQ2OOGWB1Nc/XZtwUwRDbgIFI73YAFLnLb2Vc26yo6J5db9X0Xdy6wrDwjYl
qz5XwmbPr4ptABEBAAGJBEQEGAECAA8FAlOR0RcCGwIFCQHhM4ACKQkQ+28YOZAD
zTXBXSAEGQECAAYFAlOR0RcACgkQqcsKexRhHAGNXhAAmncAB8VhJRKe2Gt3HNpB
JI1MsxKnSUmjeFtrK/T1MwaZZzQAQPDpdN6W0pwk0OBJPzOon/ZVIT0/wZBlC2s2
PYhgJN145vpEBc3/qOT1KZTYriHjRIoMg2SZcwK7oSzAjorqflefbi+fhpfSqDS0
aRIOBRa/pNg/G53FYC9aqdSMm4uryL8Z4B1Yg7kX4tieZDEgH1XzOwIZ6oSsg+Xa
aJ5SWzzELa9TNUP6gtbzdN1PJ9Vd14cOE/RQBZYdJ5mjM9w85SzrIgejnwJYUur3
2W0hKGXZlexaW/AwurVFtohWrKzki3EHKj3Vo8e5vCCZaOveJx+WYP+9vA/9JGEd
SdnRFTlrH/r0oaKmVMLSI+X4uXGmTQYXZB1AkYrd7q68KRoX1fCGd484ci7bm71E
488pjloPkKxu9VVsh9E6RkB3quxPi0G19EXQcIsx3nSK9oHUhaIE0MpyAccWmGcl
olFHP6YvlWW1qAQP25MH2YTOULFVcTHZAm8x4hwoVhlt1Ma7JkRyY77FqWfhTKiV
uG7ARy9DMK5L2O1LpRt2/yzjx9hYcFpg52TNVfIfv+HVzca4obdC9eBf6xtZIFj9
c5XtNdvDfbDpjQ8oCEbH12ww2G7UE4ZvlB+72TCqsPNoOlggg7sH8+SAgYBuJ4c6
yDRJFffcaKgTWVyUvNFE+Bqy2hAApShCbO0H53xSP4xVuIBgioaaBs0Jcvw3k4YZ
hoVa5mneZcs6OzvZ2Xinz+JDupQZMDeFTDsyu1Dn5CMuJXICXP4KKlaT8MoTXs3g
r9HYf46ElIsqpz3Vt2J+Cklgfh+j64nXy1RWbNkak8n3oW7Q9/E8biTmp5OH8ee3
FrTTd12+xf8Uj+5AMn53ADeyltKga3zZHhTtCRf5LG5OPuQybdc96oPcLMmN+sIc
P6mbACm5ur12YahobqDUqRLbG11jez1lmO3bEK53ffPhNX40Z/U+RyywymvD5VzM
QqxzdfkY7y2Oe8RFYAjpA9kEnCqUMoL3i6SRkAsh2PXIZqp/GvL/k+U3Yd7iC8MW
+NY/y+vLDANn1pFDdGJzKk3NvMAVn1MaOau+1kfid6vKspvQPvQKIndZjK/rNNT4
c9FEdC6OIKVX7QsB/qKxiffX8GcZsC7kmSYGPaMKTs7E0HRvknx/jS+Tq0eD9MXq
tUyh8oyDZmvGjgKeHZGlq52/k/3tVDouh6SZWuKDkIAHu5hTbdCnKfZ1jmELkLnH
lT3v92rKQvPp+ecjGucsti1UzS4SJh0L9kiOf8h7i8aDeARhQFXfn1MPIfckX3kM
j+xx9bSChtb+hBVwCVyHMZt50zticVy9shXOmiA3ie+VBwU+9ScaCHZgDpX/MydK
MUMpmiO5Ag0EVYJuCgEQALpo9itwXmKFzLYkcET0BHDrX33RsPr5YwnRf0yXDYm6
w3Q09HbkM5y7skY+Nc7PxRoaR1EvsMRokwu/1WwBlP0DaKMwTZp+A44ByLdV6jxK
RdZ7KYsjcQBdc1Anu6uDa44CNso+JisktOG1W+1hlNEIKbXB5Nc6sS07daHr+ejg
Gvuy6y6ongHMmfSxfmLcZ3HL3i9/kR1mBtFMse29BEz8ZdikzC2iqqehS7uZU+bs
n1HDO6UG2io3pzS/7N74bwL+a3zlUVJV2zlGRlbGhu6mEBcmmS05hjwlWWQpksfa
wMT2YcSCVnQ6DIJ2Cm7QHQWfg9oIv0isZTC6EwTPTsGjBBk6ziZ4NelU7lYspkds
6pdjQslFWkR49i4NosRx7Yb3LDq+0FXyLw0AtQUg5WURdnNZgMzYWZ4lWtgczWM1
KmG7DxXPBTfN84s3NlpBwkfmXq3iPDPXn4oSmiuNnj0N/2ODdqYkQ3a71lDyFBXz
qVaSxaMKmJukWQgsbvBiv2v7Gzd93jGDem2n9m1Sdwwpp43Qm03uxArEmP9ggcTX
rX1LZkzeiBJZZz99xljutT6QXAEcyyGWj9GW911RmJ/dRvlhgbJxWg9OoyXlKGC+
oiFCVvfLJuEKvVvXmkjwiUHVxTG81ItYha+9uiBLzhZbT/Jv7dsWWlfqydwaC0uR
ABEBAAGJBEQEGAEIAA8FAlWCbgoCGwIFCQHhM4ACKQkQ+28YOZADzTXBXSAEGQEI
AAYFAlWCbgoACgkQHMvE6hB7Ino5mw/8DLOrk6tK79+GEgaeb5aElTWAnDuJtKkZ
vtNs2oEu2muKVHGrJxp9N5N5o/SUUUKcMLE6LRrYSVg7O8MOCWwkPLsJgEc2S8St
J5kEXfVIMiSIhEziMDvBxUhGHHMkEvGo2qzhZ5/AUhUpE0hH3e+pjd8WGgKVGYyM
hFY+w71Oe522mqqZTZX6qZUdFnKMjvMxPbcjZPoc1m5xJ7pYrNtypQw5lcT7gc3e
kWiqjymM5cjsH25JgkyYNjenjqS12IfvEhd6mvjqGtR/yNqz7hdKBzJx4040WNwB
EjcZMSFy9D7ijUg12BkhzDj6POFryegJ8tCxhBbR367aXwJHvtxPJ1bgF6/md6jt
AGxWg8e1qwH+ijTZa0JZqGJperK/w4Boj2nDki2rBBZf9ES9gWx0hP5s4cZ5yYqt
kv+gfiKwTnHbxmCG0CnyVjrkn14JB37SyX9APMljtuvjvW3a5rRXxhB/A039L/eG
RNoSCUVb9djyrWq8s5jcSnD3MFO89RzRz0ln8AEDdfwhDcnF8nn1fSnpRhlq8ZDk
YH0H7265dMvKyvjibpXA0FbsaG7wYWH9RRi/EbBLjR4OPMDPt+Q+LKJwODvg7xOK
Kc1VfBtunTxycTHT+2rA7WbF095bLQPPixnJL5/pCCGzlF4d9XPzshylAPpdO/RR
uAfB4JpZUhc4LQ/6A1zavqxt1iJOT7Aad7ofgEvjU9BWNBKmDPBKzXgpq9UVQmPB
12msR3NZsB2SiCrCd8ZzdMP9h1kw75NF5GmjcebuH0gtD+MXrobWuWXa8NQpQJaL
WqMhrLiU6IFC2oaAOa3ous/OKpZ/ps9TGDQ/IOpbBlHS93At7xuxdH8eGR7l58/D
aWZpyebcdsTt92YyilQOYJv1X4a8fdzGgoPV4Qxw1daxkYkWVmJd7tBFrn9qmDJb
EXAl/ZN4Cw9CJIqdgnZMO0PQrq5h9pLMZ5ueFLCrCz+IimxpufRctJgezsBnwohG
dykUMQA7/RQu6idQiagnYY4PFNa/6X9Hg7uUyUuo0VYL4n+ltg0WVP96C0M4TUES
hWDam4moyUcqDXoSe2rx4zRpNltdN4VytcNtxAeCHM03+oythCWQADsXlt6kyYD7
DhxNETvIeTVlo5uiqaNws8Vt7nr3XUcGP4dxTi4P15wxLq6sTFL0MsKRPxukBk2p
h6vLQNGH4swUKwxIEox0tq83gBkH5nZukhrMcxCfH3cflv4SjHnLUX7g8J9Ak7nQ
R0wFtzwJsHsIkJywMKi+dvyczC2D1tygh1eJOJIixkMWv3rWXlDLJOL136F812uH
AbKSOBY7GODtPfmd9BL4I2E4ZOIkjLnO7EWzEYJHQEZz1VUbo2eoza5Ytc65Ag0E
VYJv/AEQAM8SlN/JwtgYEmAb2136AuDDFAh7us1Ang4ci0FKvQVQpeBrCsSO3u67
1sVKySvN/zO2obCuXIE+n347dKZvzfM2bNIrGKd9meqKbhiqlt0arVGxI+qsU0Jm
FcAK2c/HhKB4rT1q3lkEBSeYkPce4e3OjxZF9EQ1ubZz/8yzXTGCcKykkPlsd94x
1Uhi7tUDjYY3Dy4d+W+uA6xnKujjKo+/31onpRxmUDE0oS0ABs9juggPH90l0hsd
FvwTQM0H6BVruNaUrrdH4N8Xd24EgQJnmkqykC4pDWHll5/5iRR6z25W5If2reJf
CDv+JEL/mnUrMB+R4QevKCPUULGVdDjfaPaEKvuGhXG01dIXGIG+ZBGAJCogftzK
Dc1KVJWAkuEUOGNxksxqsritNnh+2iuzsGIVJT31TbCrKy299Y5Bs2HYErjRGwlN
KvriJ4wtXFsYXqEHvKY542FfPVGzONdXbreRNseDM3S5SH23H7zOxZ0DNTyKNKb/
2HQQiCtN1NTwAaE73bH+pAulYawxx2O8zrNSObTVjgzXwNpI6BWIuUp1Eb3SDSOX
DDeKu4+G61WJOcWydZ1BfpqaPDysBW5uc8f3e8ngrqjVE4YPVRacYKlzBIDY4LBb
9vgDWNSEpIVhFrZNUFRCiXlgc1s5+8ikIrSw8I9V1kyZKfQMqkl3ABEBAAGJAiUE
GAEIAA8FAlWCb/wCGwwFCQHhM4AACgkQ+28YOZADzTU0Sg//aN3dw8I8n4bmTsuW
Sf36tb4vVt1HMokUL2SoHWVPQyyBZuMuKWWcXnPoI+JQhYpV0bC40mjY2PfOQXEV
xbNRavSLjWLaBXt6qQzvAwaFawSZunRrmOi3eGKKpTdc7Vxf86EbpSgjTXdAKQlR
2IQuEHXZkdh/8tYMpzIn9vMysyZE69yY+h49MC8pghfpyVdJo7/ncmVkfjs+Hwa5
BECbVxh/CLTsuneyzI9gzqUrWSE0qkP3pdh7P8W/9L/8/9cIuIG8x07Vw1wp553l
cbAjmacKBBbjVfPVZbihcvPGivmiQ3RwEDehD4r9uOPIYqMmgZux2UJxFfzn/F7X
kV7BRzU4zqZtV3WNpMRrTlKgp9AmfAtQQn4PaI1WdH9GycsM39witLHhZPhX+9H3
hOM4u25magdDxFhHqotUzcoBuEZa347DHFBApaUPR91Q4F/0lR60Btku9UkPC/R4
UhephENb1DKlxZwZlkzhHblpkg8PXSWIqsjtNYUBIyjqfhbpM7drdBmZNsBWEydD
4hQP7TDIl1wgG+96eQO8JW24or3JBK/qUnVFegvafC/JlT2miw4GXOf+uBTbV1hS
gWHCLW7eg8iphCS0Ff9f+QeKWjntOf7x9LpDU2bSMg1TMh02ltUAA+mSmZ3V7sPX
5f+ZBugZn2lusDtlQSxUvhIv7d4=
=fAkx
-----END PGP PUBLIC KEY BLOCK-----